The Weavers by Dave Gahr
---
(album cover photo by David Gahr/Getty Images)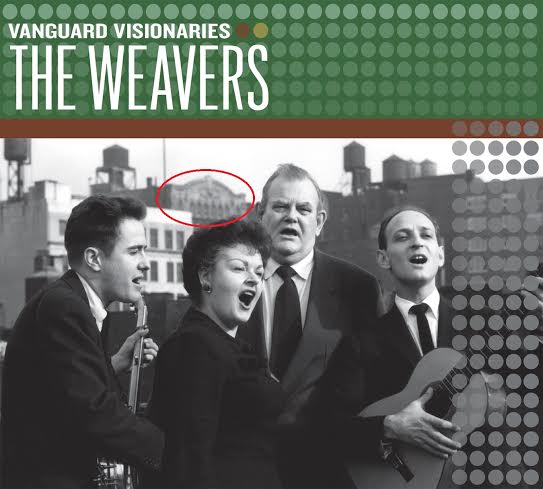 ---
(photo by David Gahr/Getty Images)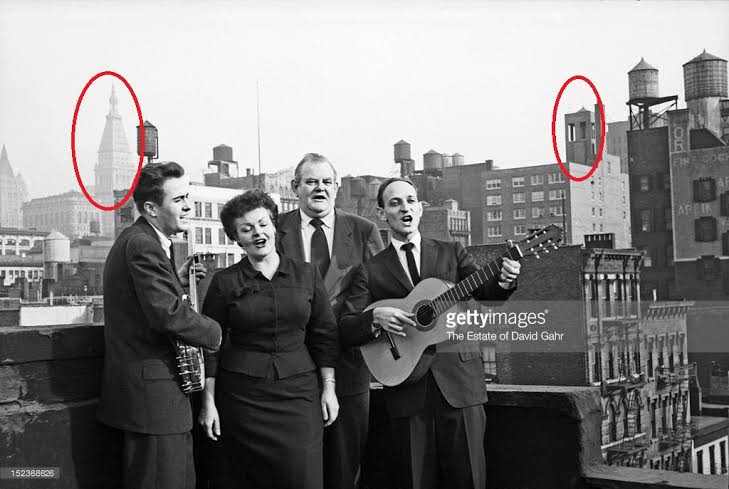 ---
(photo by David Gahr/Getty Images)
---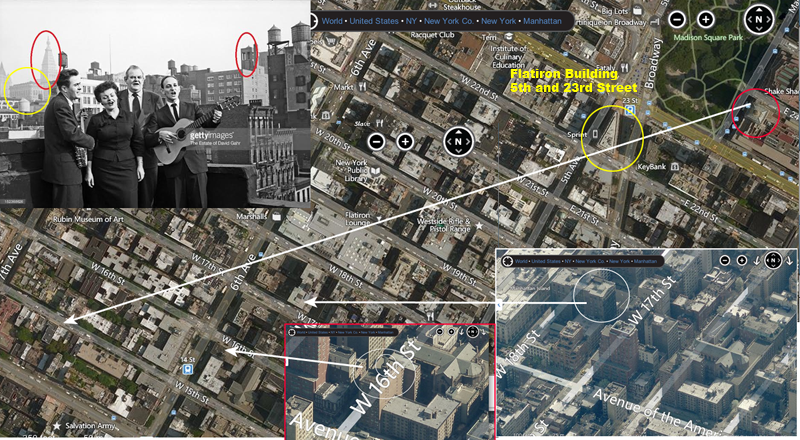 ---
This building is 47 West 17th Street between 5th and 6th Avenues. A.I. Friedman, the art supply store, is located on the ground floor.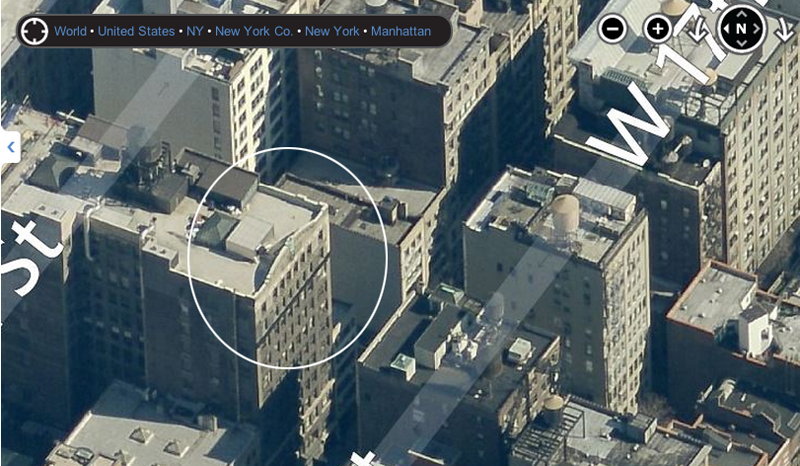 ---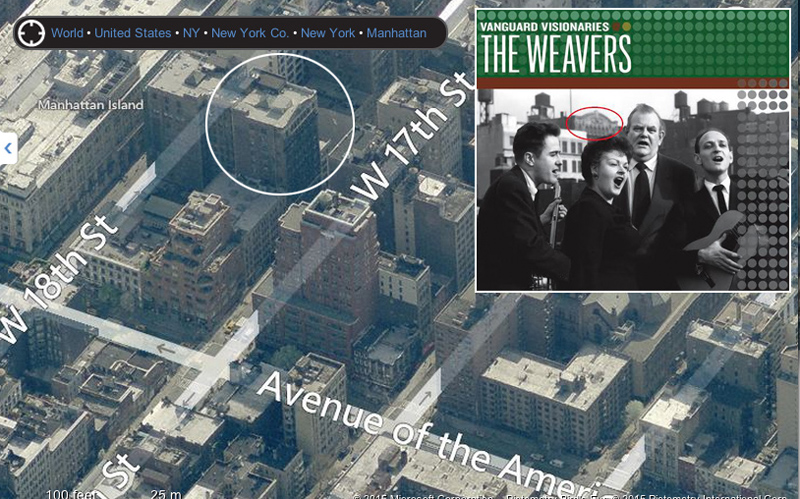 ---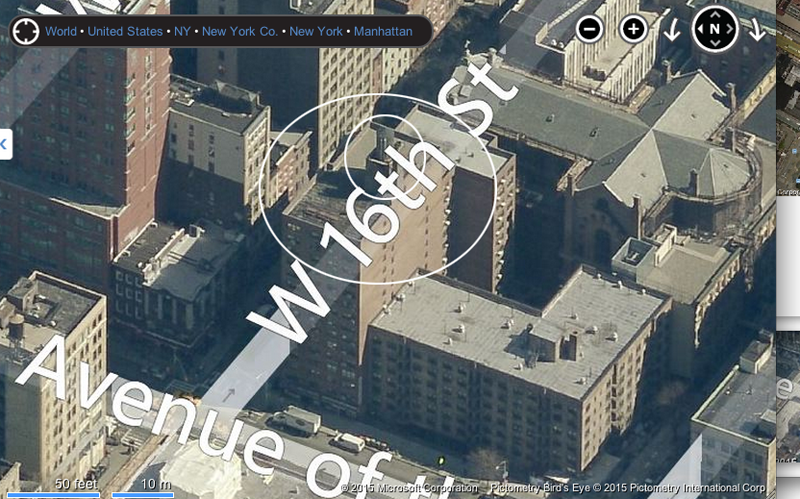 ---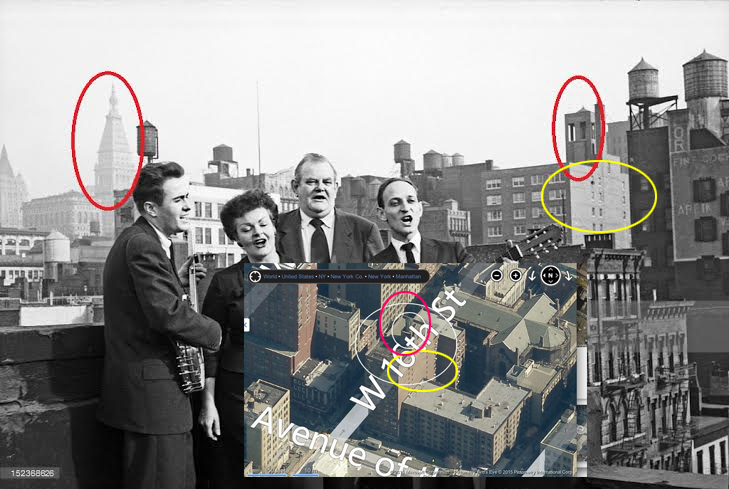 ---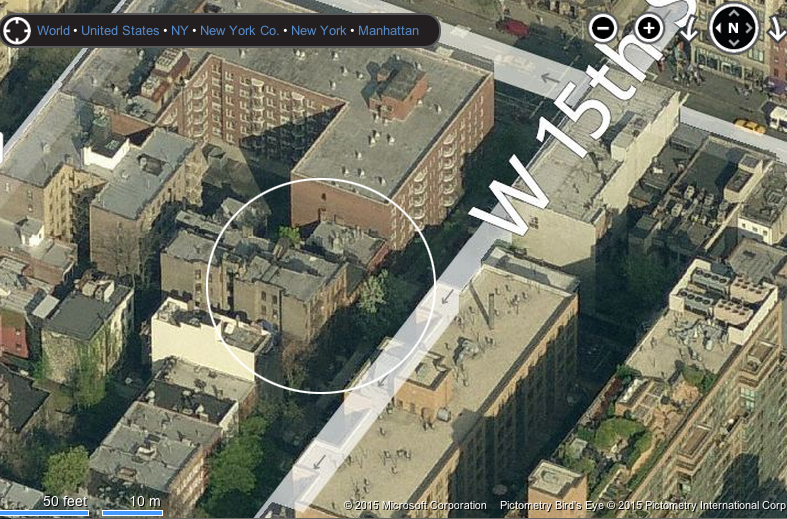 ---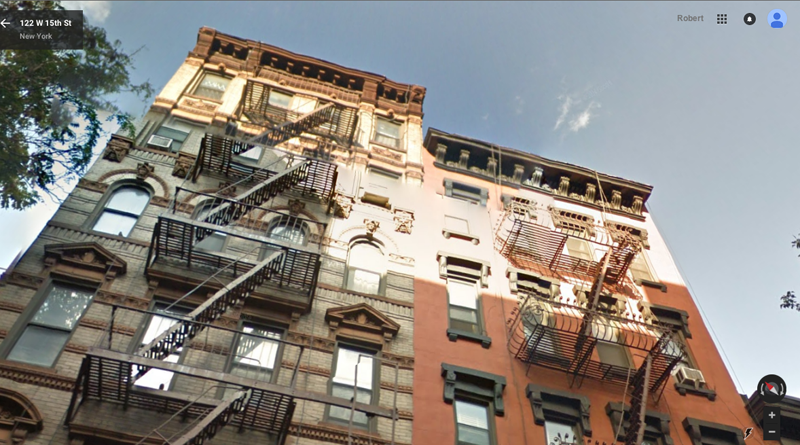 ---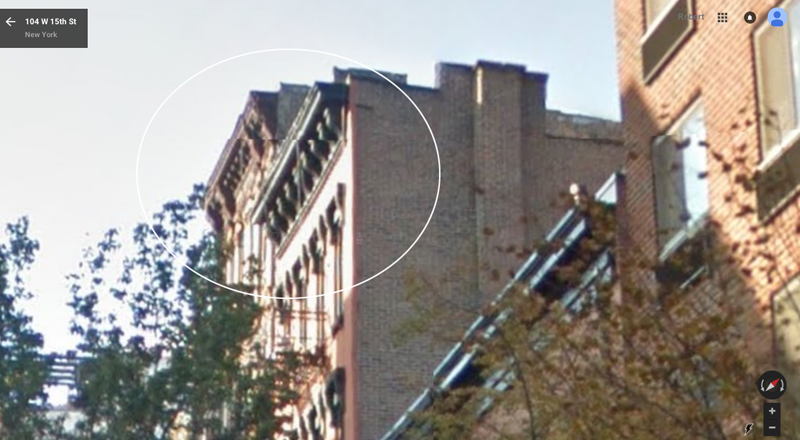 ---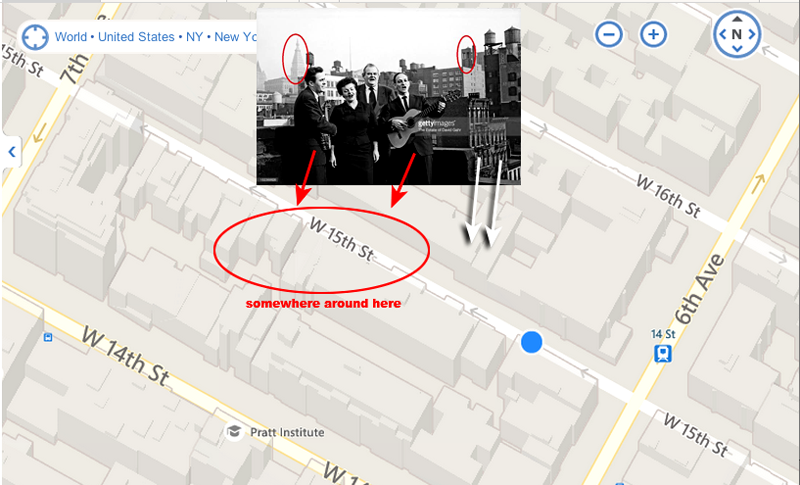 ---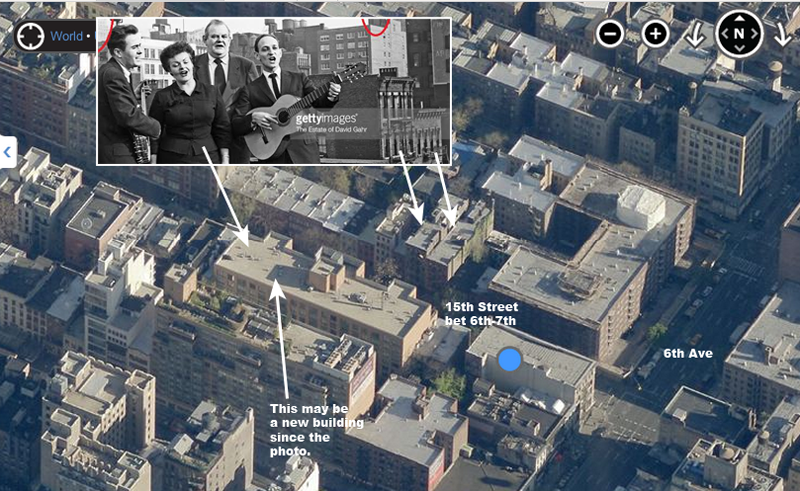 ---
In order to find out what building had the turrets in back of Ronnie Gilbert, I found some more photos of Ronnie and the other Weavers on the roof, also by David Gahr, from the same session. I also found a map from 1955 that showed there was an armory next to the roof where they were being photographed.
(photo by David Gahr/Getty Images)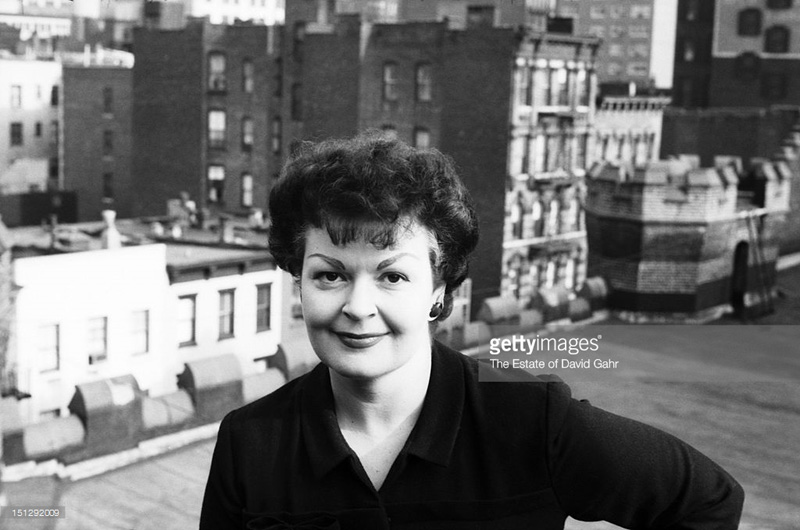 ---
The armory. The armory stretched from 14th street to 15th Street.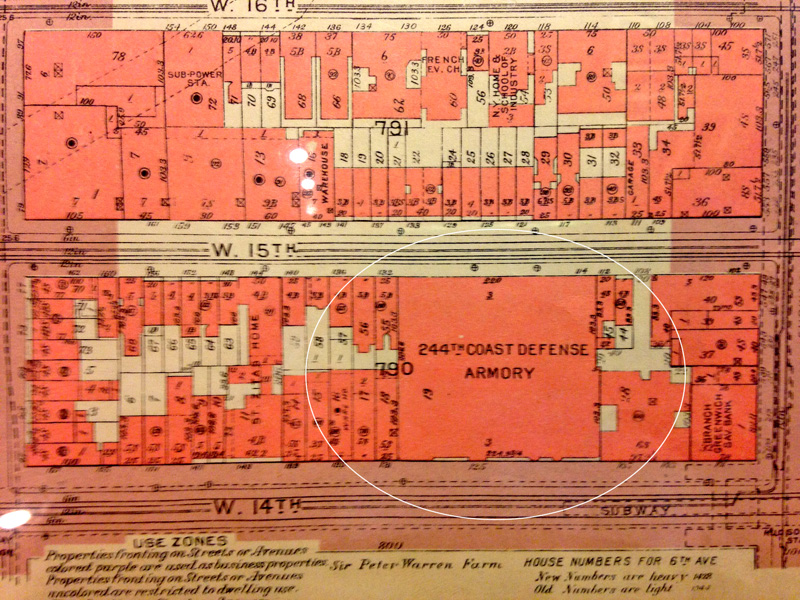 ---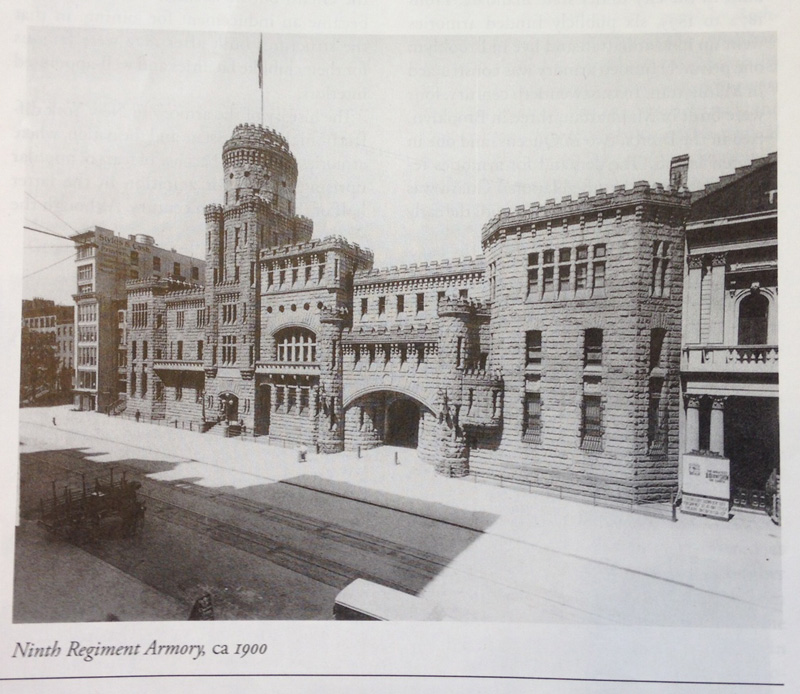 ---
An old postcard of it.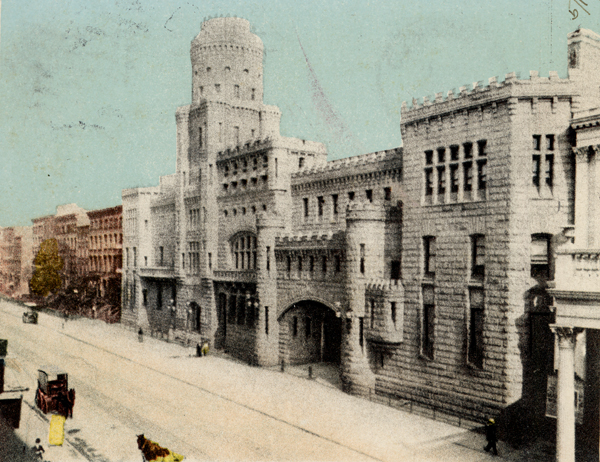 ---
From another angle.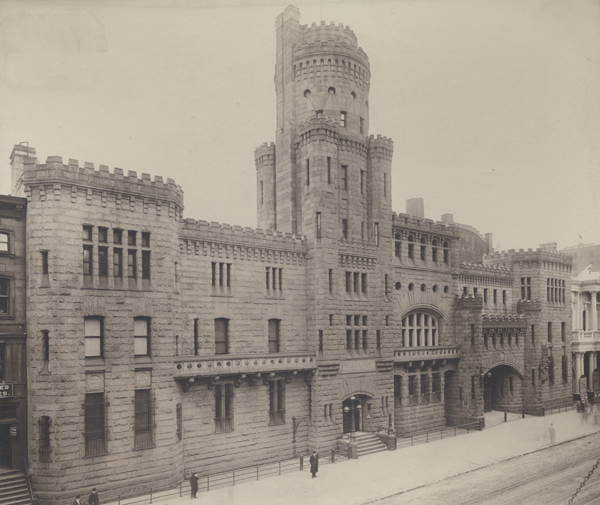 ---
The interior.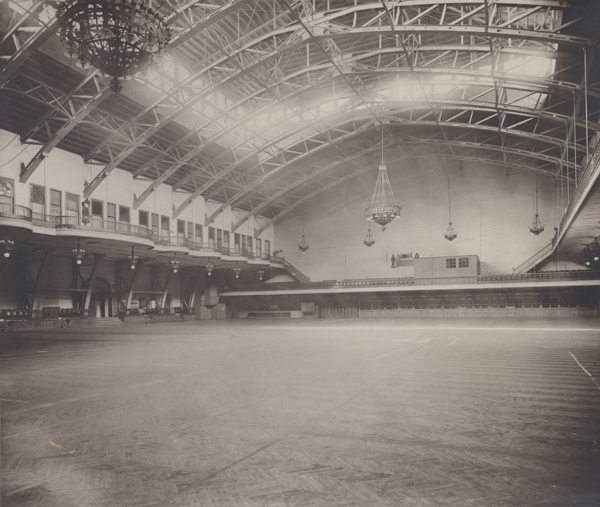 ---
It was demolished in 1969, 11 years after the Weavers photograph.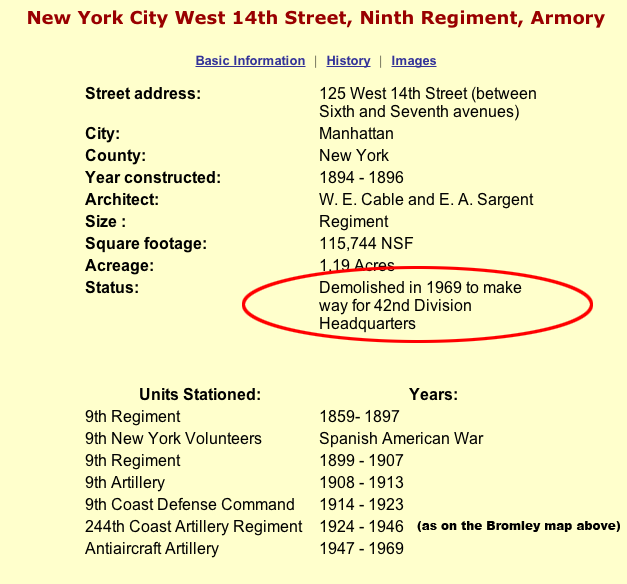 ---
This is the roof the photo session was on next to the armory.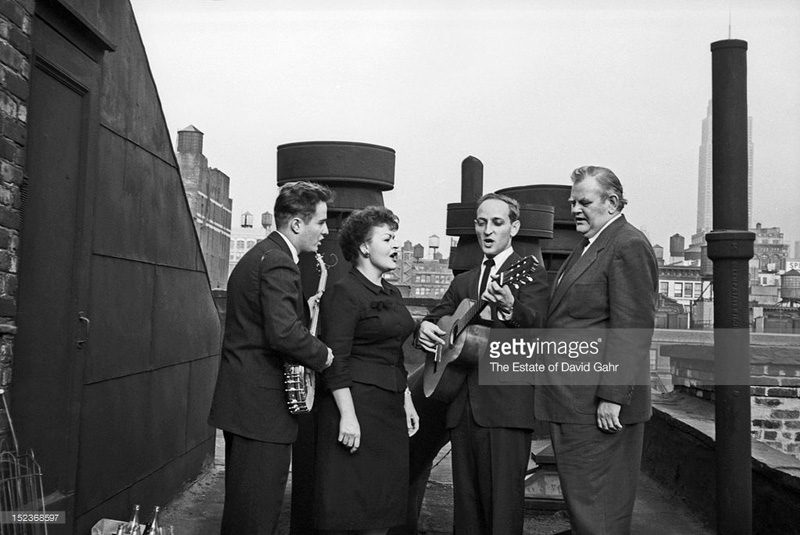 ---
So I think they were on the roof of 132 West 15th Street.
At some point information may turn out that it was the roof of one of the Weavers, the photographer, or the record company. Stay tuned.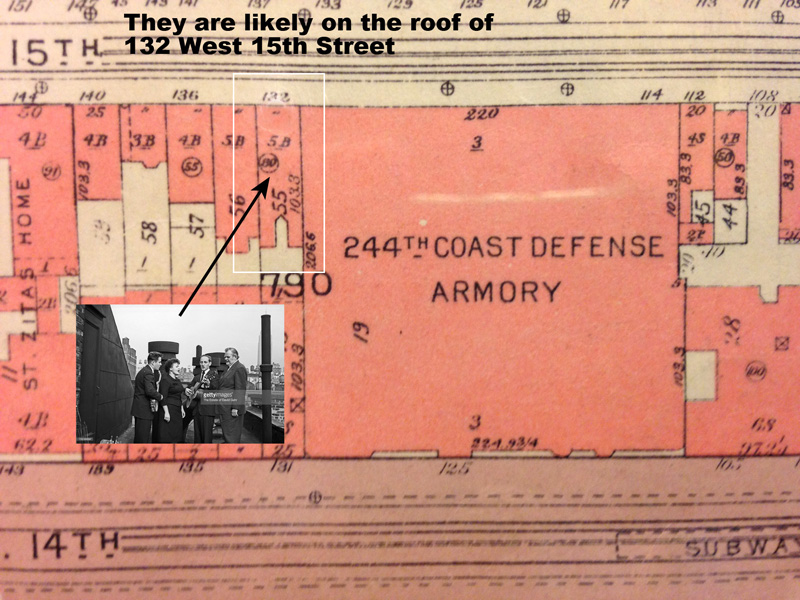 ---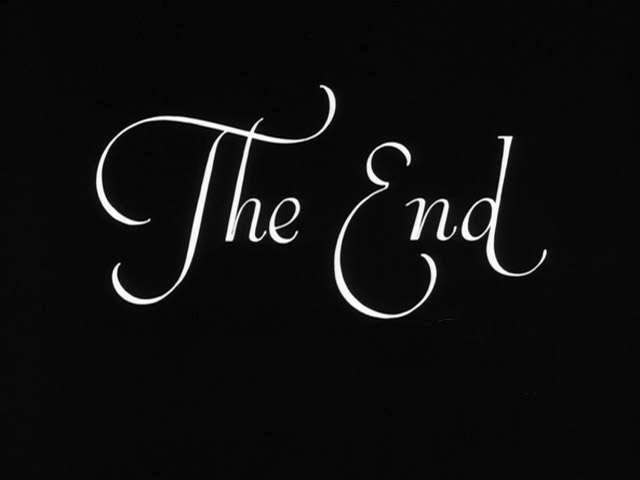 ---