Phil Ochs - I AIN'T MARCHING ANYMORE (1965) - Corner of West Third and Sullivan Street - New York

- Also Phil on West Third Street by Dave Gahr.
---
From Wikipedia: "Phil Ochs (1940-1976) was an American protest singer (or, as he preferred, a topical singer) and songwriter who was known for his sharp wit, sardonic humor, earnest humanism, political activism, insightful and alliterative lyrics, and distinctive voice. He wrote hundreds of songs in the 1960s and '70s and released eight albums."
He was a contemporary of Bob Dylan and a major participant in the era of the folk revival centered in NYC around and Bleecker and Macdougal streets between 1962-1964.
His most well known songs include: "I Ain't Marching Anymore," "Outside a Small Circle of Friends," "Love Me, I'm a Liberal," "Changes, " Crucifixion, "There But Go Fortune" and "The War is Over."
Here's the album cover to I Ain't Marching Anymore released in 1965 by Elektra. The photo is by William H Harvey"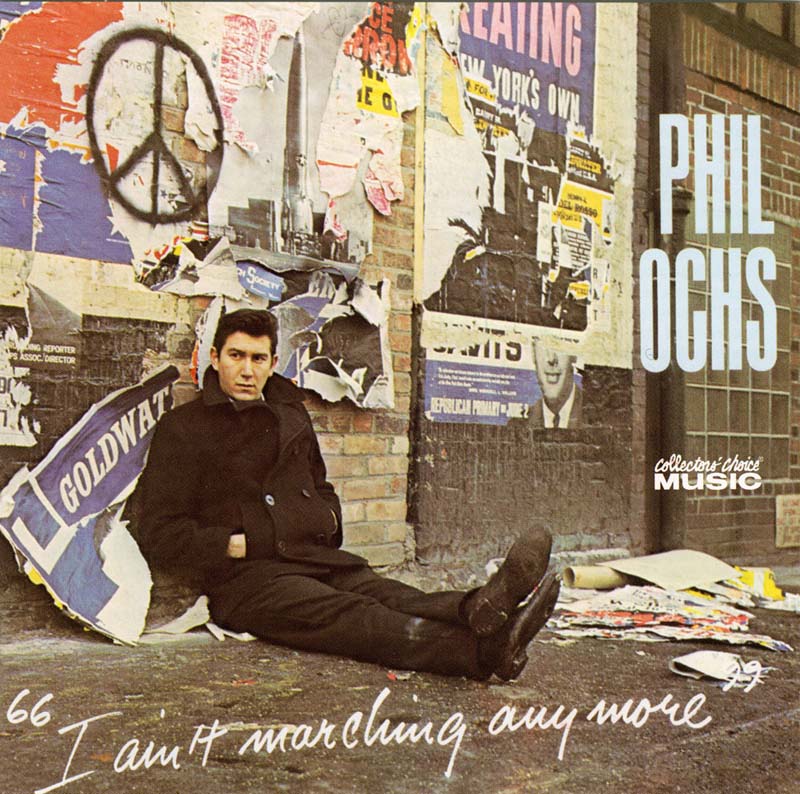 ---
The location is the corner of West Third Street and Thompson Street in Greenwich Village, New York.
I had been looking for this shot for several years after a request from the Second Hand Rose used record store owner at 48 West 12th Street at Broadway. I found it by chance while looking through the online photos of New York University. The key was when I recognized the billboard wall, then saw the dark waterspout to the right, and next to it, the vertical row of bricks at about the 6 foot level. (this will be illustrated below)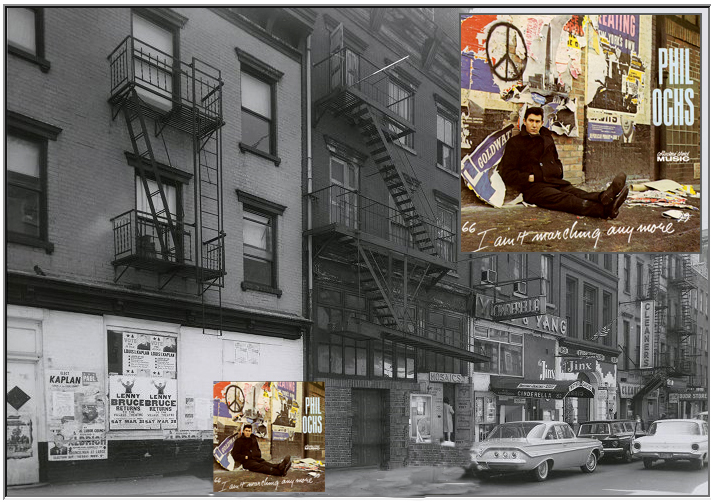 ---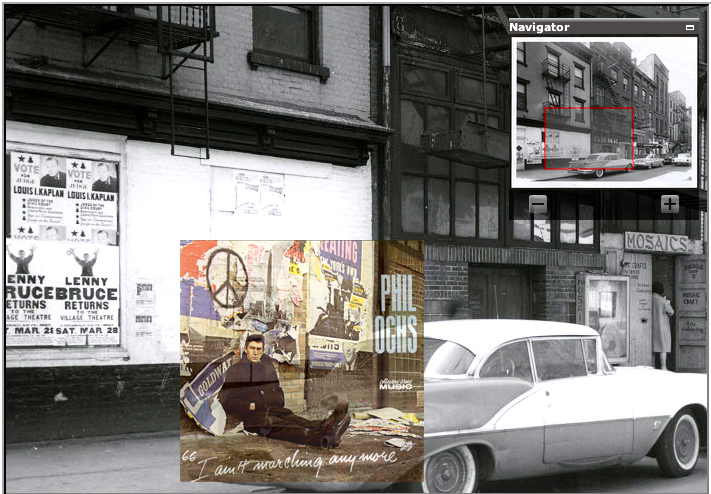 ---
Phil would have been sitting right at about 80 West Third Street.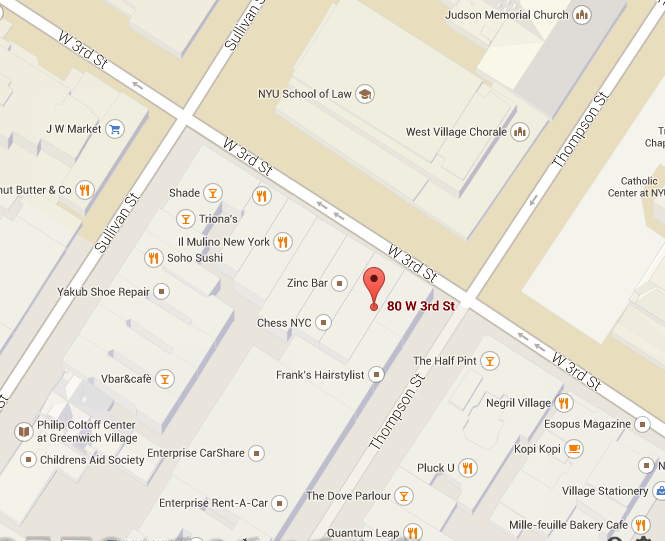 ---
The clues.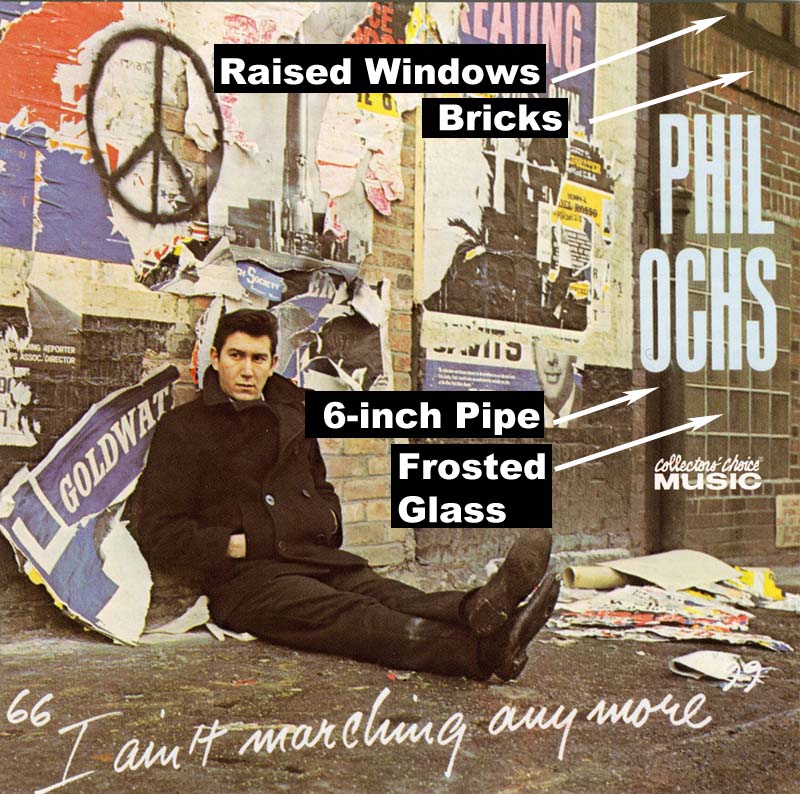 ---
West Third Street had an elevated railroad running through it before the 1960's and it hosted a number of strip clubs that would dissipate by the 1970's.
---
The building is currently under construction.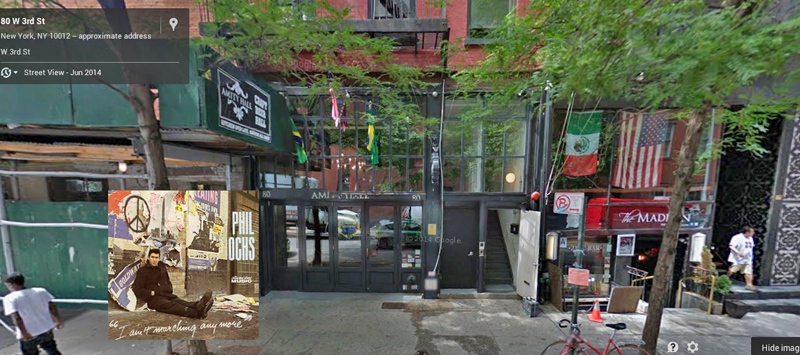 ---
So at the same time I was looking for the album cover, I was also looking this photo, taken on a different date, by Dave Gahr one of rock's most prolific photographers.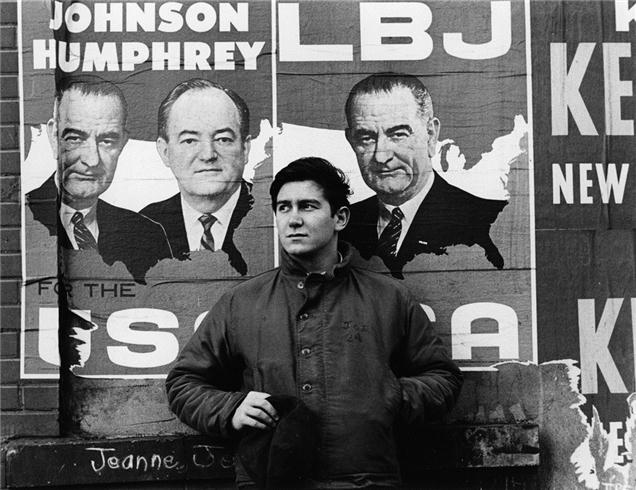 (photo by Dave Gahr)
---
Because both signs had the word "Keating" in them, I took a close look and found that the Gahr photo also fit in perfectly with the West Third Street Wall.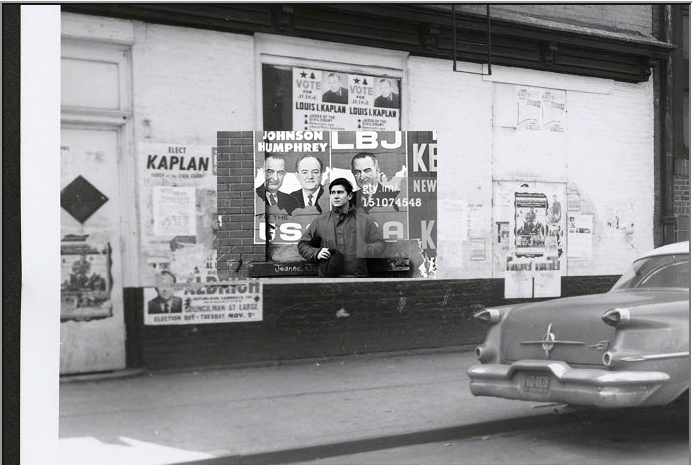 (photo by Dave Gahr)
---
Here's a closer look at the wall. . .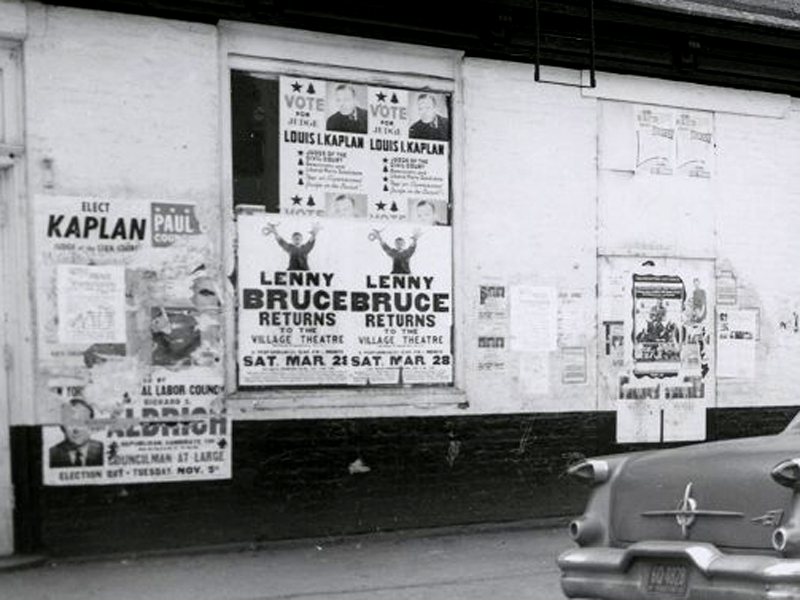 ---
And the Phil Ochs PopSpot again. I am not 100% certain this is the spot, because I can't explain the difference in the the width of the horizontal concrete base behind Phil, but it's more than likely this is the spot because of the Keating posters, the accurate fit of Phil's height against and the wall, and that fact that the "sharp edged bricks" behind Phil seem as sharp as those on the album cover. .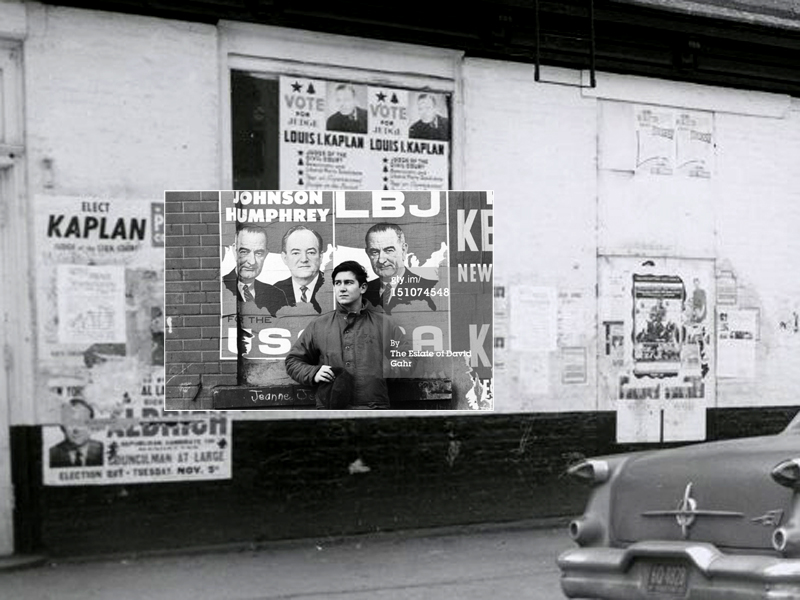 (photo by Dave Gahr)
---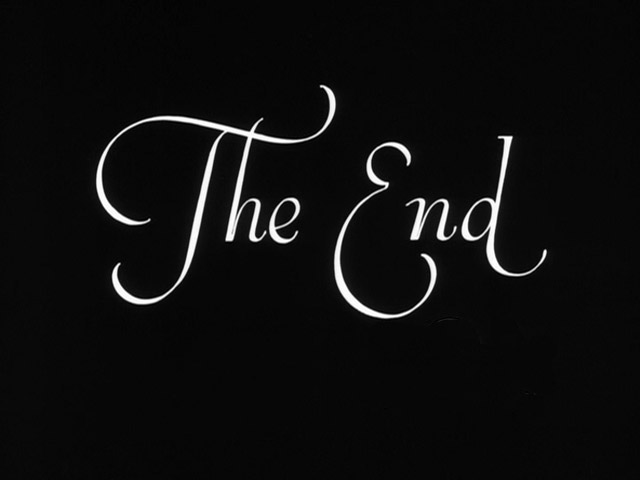 ---